Dawn
---
DFS Factory,
Yorkshire

The only sofa company
that's been awarded the
British Standard Kitemark
™
We couldn't be more proud of our sofas.
Being awarded the BSI kitemark shows that they live
up to the highest possible standards.
Every sofa is handmade to order, independently
quality tested, and guaranteed for 15 years.
So if you're looking for a sofa you can be proud of,
you know a DFS sofa will hit the mark.
Explore some of the tests brought to life in the Aardman world
The bottom test
Sofas have to put up with a lot of bottoms bouncing on them, so the 'bottom test' as we politely like to call it, simulates the wear and tear of a 100kg weight sitting down over 100,000 times. That's the equivalent of a baby elephant kicking back on your couch once a day for 274 years – how's that for rigorous!
---
The arm test
Sofa arms have to be durable too. After all, you lean on them, lever yourself up on them and move the sofa around with them, not to mention balancing your cuppa on them. That's why our 'arm test' replicates a 40kg weight resting on them over 30,000 times to make sure they're totally arm-azing!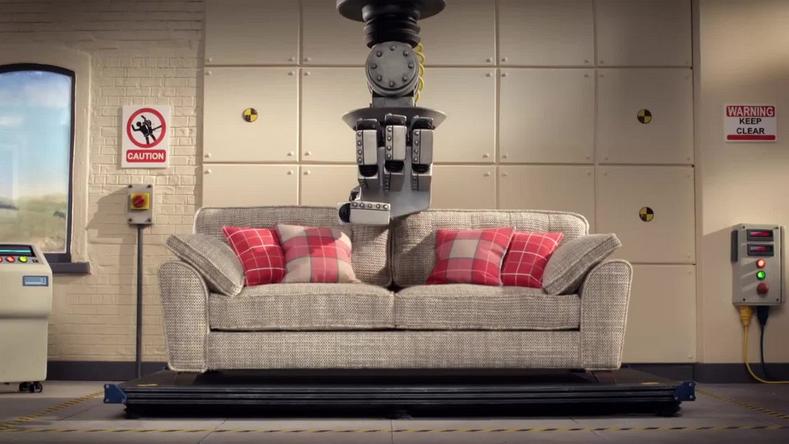 ---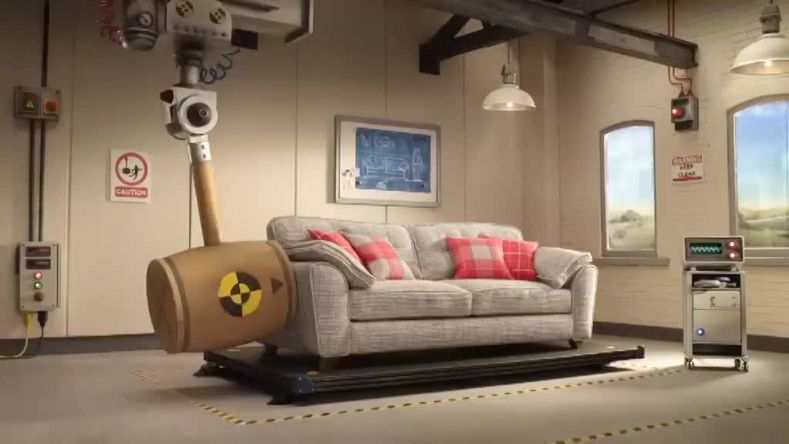 The hammer test
Hammer time! We all love those fun moments on the sofa, whether it's the kids doing jumping jacks or Dad kicking back after work, we've got it covered. Our impact test reproduces these movements in every direction to make sure every sofa is up to the task!
---
---