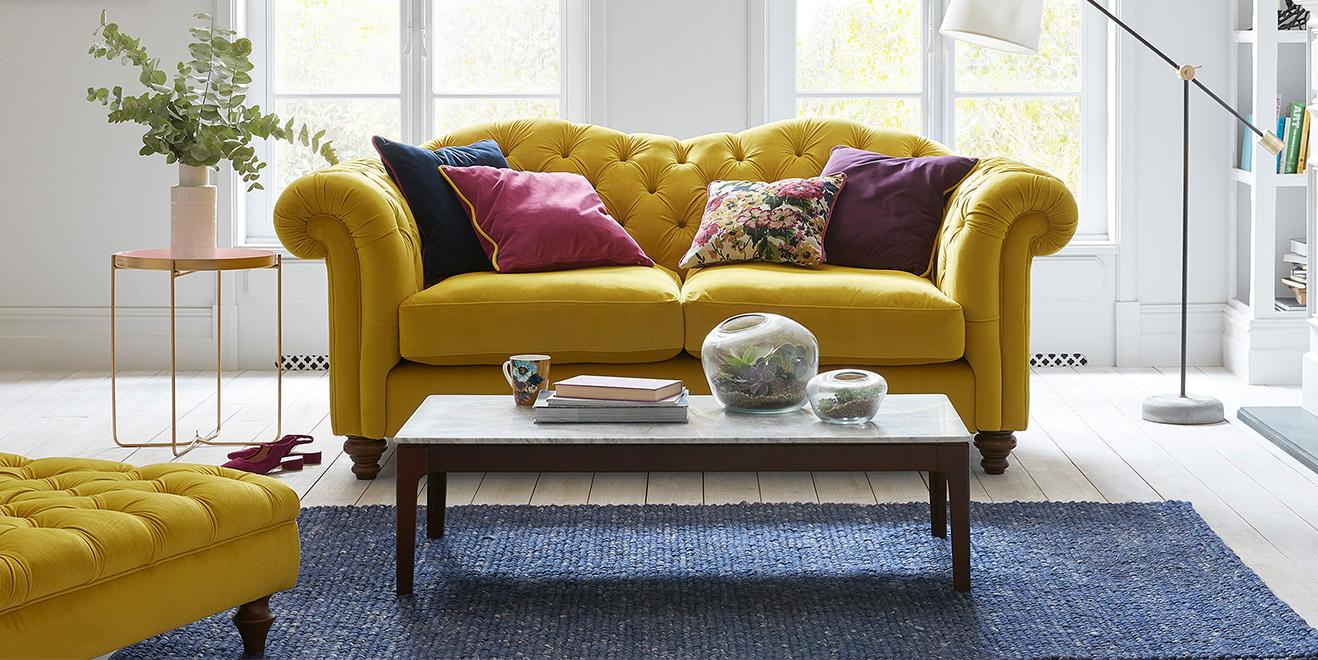 Sophisticated and elegant
Durable and comfortable, Chesterfield sofas work well in living rooms as well as conservatories or a chair for your bedroom. Whether you love the look of a classic leather Chesterfield or a superbly comfortable fabric sofa, here is our guide to Chesterfield sofas from the history and design to how to find the perfect one for you.
---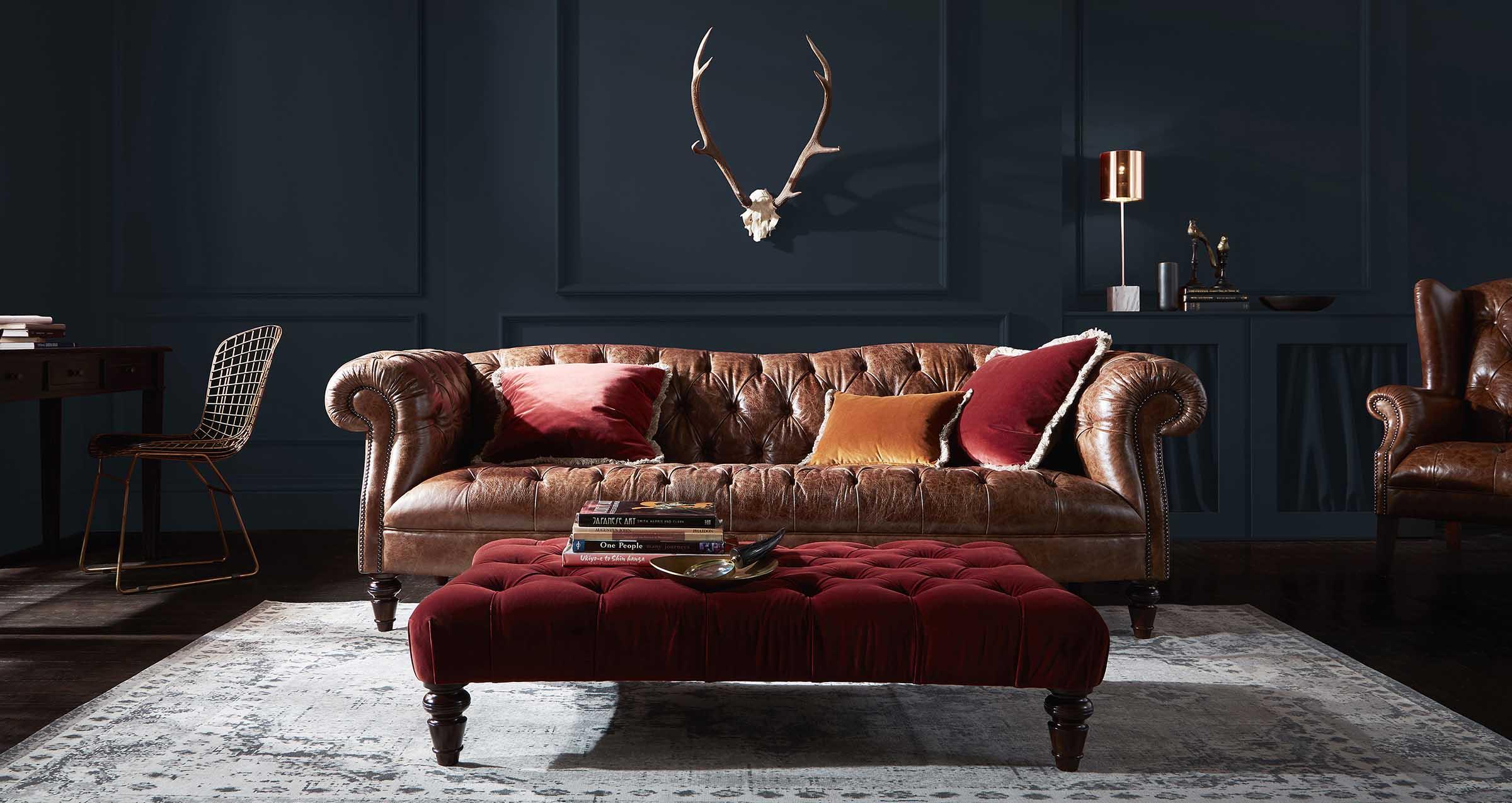 The history of the Chesterfield sofa
The very first examples of leather Chesterfields appeared in the homes of Britain's wealthiest aristocracy during the mid-1800s. Remaining a prominent key piece of furniture throughout the Victorian era, they were found mostly in stately homes and high-class establishments. During the late 18th century velvet chesterfield sofas also gained popularity.
The demand for Chesterfield sofas continued to rise throughout the 19th Century among the upper and middle classes and were exported to countries including the United States, Canada, India and Australia. By the 1920s they were considered a global style icon.
Thanks to their ability to adapt to a variety of interiors, Chesterfields have remained a popular choice of sofa and are found in a variety of homes and businesses around the world.
Shop now
---
The Chesterfield design
From genuine classics to re-imagined mid-century or modern designs, Chesterfield sofas are a symbol of British class and style. Easily recognised by their hallmark features, they boast classic rolled arms, deep buttoned back tufting and a low seat base. Typically designed with arms of equal height and a high back, chesterfield sofas provide optimum comfort and added support.
Perfected throughout the years, Chesterfield sofas have evolved to become one of the world's favourite items of furniture. The iconic shape contributes to their durable, long-lasting qualities, ensuring they stay in great shape for much longer. Modern variations of the Chesterfield feature taller, curved backs, and are upholstered in a variety of materials including antique leathers, soft velvets and cotton blends of patchwork prints.
Be inspired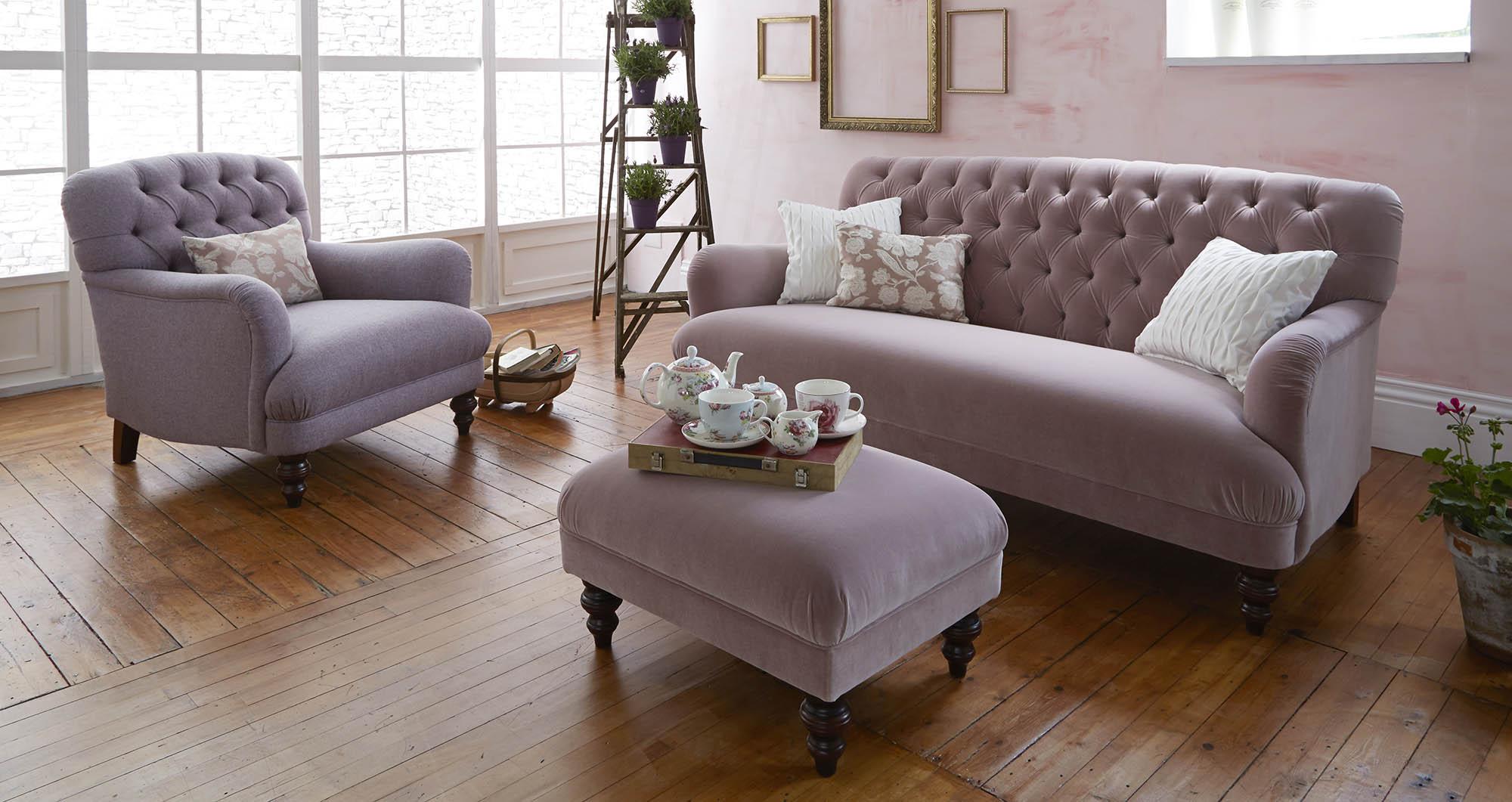 ---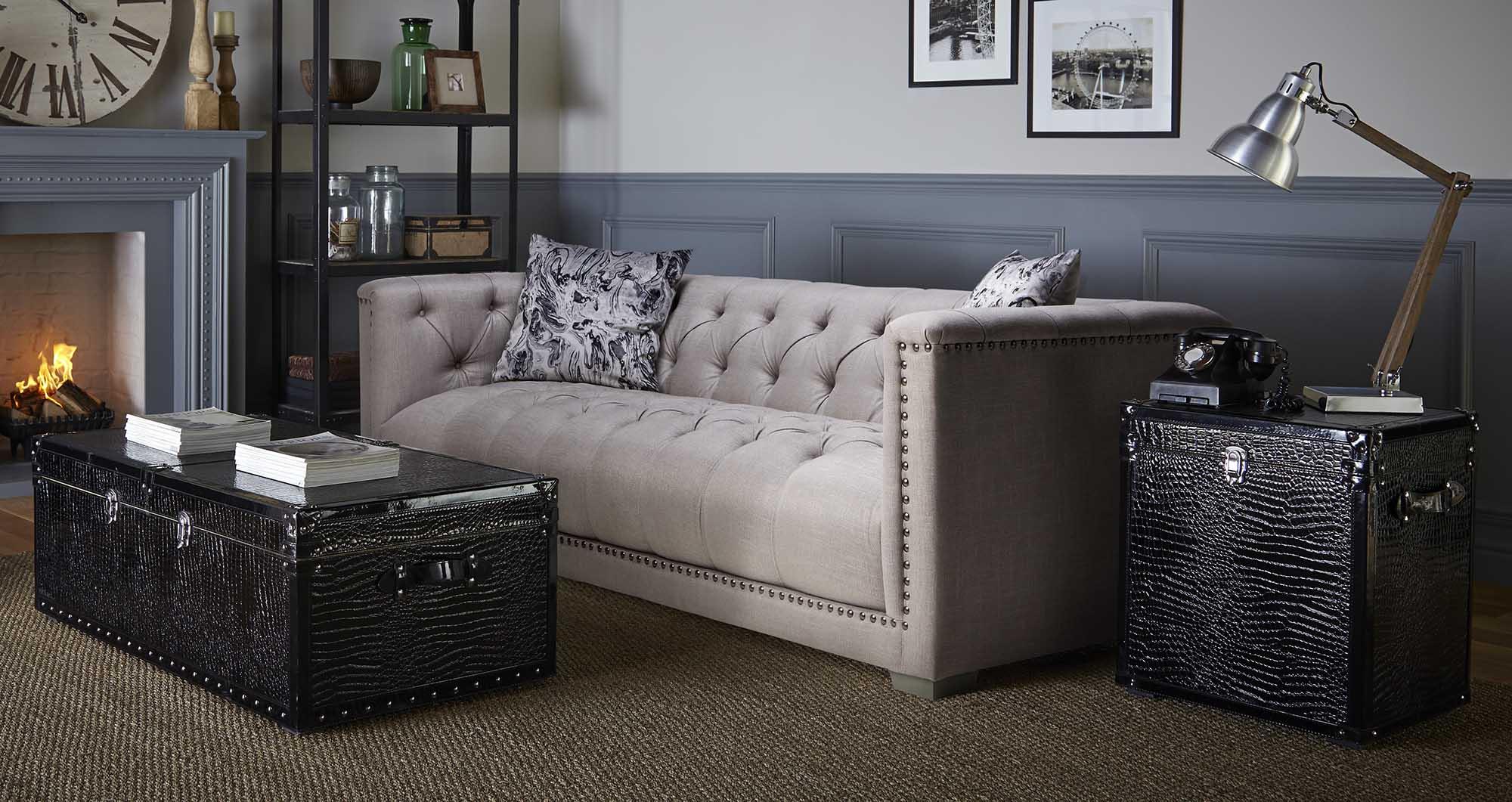 The history of the Chesterfield sofa
Our Chesterfield furniture collection includes options for everyone. From leather chesterfield sofas in classic browns and modern patchworks from our Exclusive Brand Grand Tour, to fabric chesterfield sofas in pastel shades and floral prints from Exclusive Brands such as Joules and Country Living. For larger rooms opt for a striking Chesterfield corner sofa, add space for guests with a practical Chesterfield sofa bed or create a cosy space with a Chesterfield armchair. DFS have a great range different colour Chesterfields to choose from, you can order a swatch by talking to an advisor or by arranging for one of our team to give you a call, they are available 24 hours a day, 7 days a week. Or take design cues from traditional roots and read about our classic and traditional sofas which combine elegant features with optimum comfort.
Talk to us