Leather care
As reliable and hard-wearing as your sofa already is, it's always a good idea to give it some TLC. Keep yours in mint condition with our tips on how to care for leather sofas.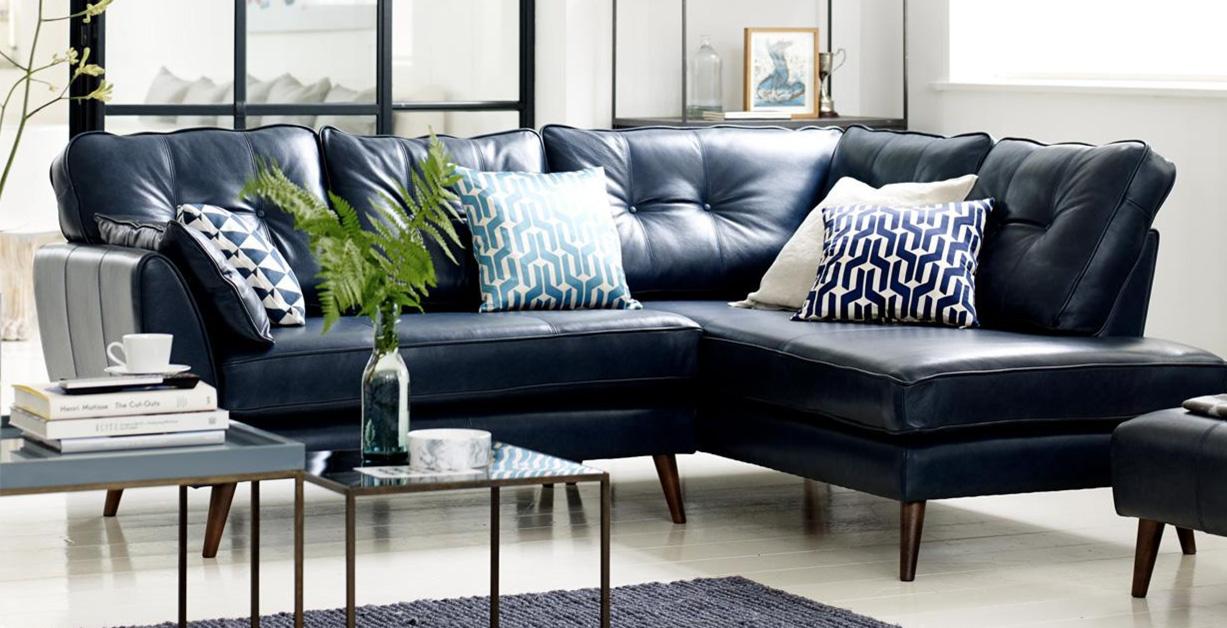 Top Tips
Give your sofa a gentle weekly hoover to remove dust and debris. Make sure you use a soft attachment and a low setting to avoid any accidental damage.
Direct sunlight can cause the colours to fade and cause your sofa to age before its time, so give it some shade to help it keep its youthful looks for longer.
Even sturdy leather sofas can still be sensitive to substances that aren't meant for them, so steer clear of any cleaning products that haven't been created specifically with leather in mind.
Know your leather
Cherish leather
Our Cherish leather sofas have a painted surface that makes them extra resilient to everyday wear and tear. A weekly wipe down with a clean, damp cloth will make sure it keeps its smooth and even tone.
Natural leather
The beauty of natural leather sofas is that each one looks a little bit different. Natural leather sofas don't have the protective painted layer that Cherish leahter sofas do, so use a dry cloth rather than a wet one to ensure no dye is transferred in the process.
Our 5 year leather protection plan
When you've invested in a new leather sofa, you want to protect it from spills, stains, rips and tears for as long as possible. That's why our 5 year leather protection plan can be in place from the day your sofa is delivered.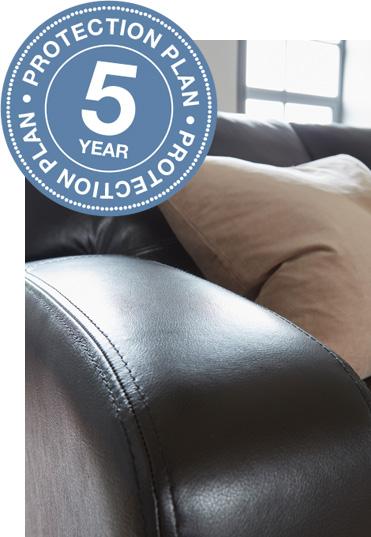 What's covered
Our plan covers you for accidental staining of your leather sofa, including dye transfer from clothing or newspaper print, plus any spills like food or drink... [read more] that leave a mess behind. You're also protected against any sudden accidents that leave scuffs, tears, burns, rips, scratches or punctures in your sofa. Even deliberate damage caused by children and pets is covered in the first instance. [read less]
+
-
What's not
General and gradual wearing of your furniture through normal use, including discolouration, staining, sunlight, wind, flooding, insects... [read more] and damage caused by pets is not covered by the plan*. Neither is damage caused by the wrong cleaning products, so have a look at our care tips for leather sofas to keep yours looking spick and span.
Keep your sofa away from food preparation areas, as you will not be protected if any stains occur as a result. Any damage caused by exposure to direct sunlight, wind, flooding or insects is not covered either, so be sure to place your sofa away from the elements.
This policy only applies when your sofa is in your home, and not if it's in your workplace, in transit, or in a house that you rent out.

*Link to full terms and conditions. [read less]
+
-
How do I claim?
If an accident happens you should always contact us as soon as possible – and always within 3 days – or your claim might not be considered valid... [read more]. You can call us on 01235 448810. We may then need to take a look at your sofa and ask you to fill in a form. [read less]
+
-
How will I be compensated?
We'll always look to repair your sofa and clean it to remove any stains before getting it back to you. However, if we're not able to restore your sofa... [read more] to its former glory, we'll replace it, taking care to match it as closely as possible to the sofa you originally bought.

For more information about your policy, have a look at the full terms and conditions. [read less]
+
-