DFS Living Room Goals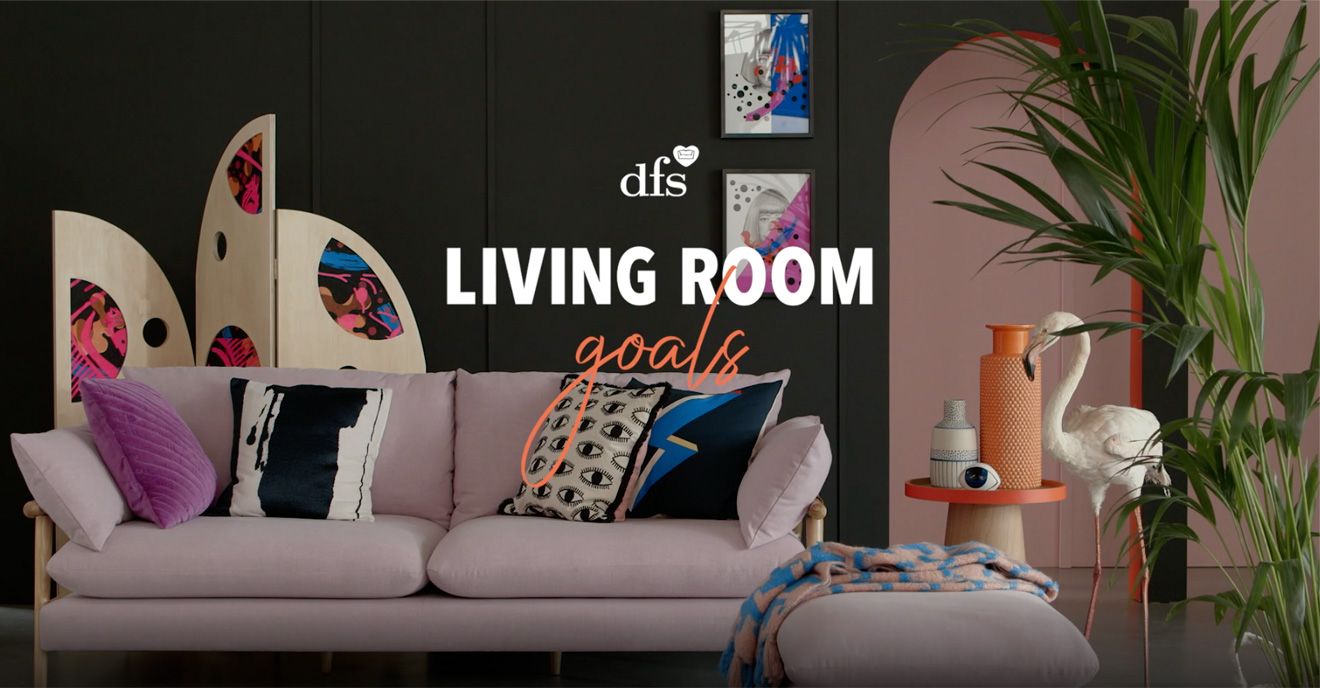 Eight sofas, in eight spaces, from eight interiors-obsessed experts, providing endless inspiration. Each look is as individual as the collaborators themselves. Each is jam-packed with ideas, up-to-the-minute trends and personal artefacts – styled around each collaborator's choice of must-have sofa from our new collection. These are our #livingroomgoals.
LAIDBACK LUXE
An at-home sanctuary is created using texture and tone. Soothing colour palette, soft rugs and a generous sofa are at its heart.
SHOP LOVERSALL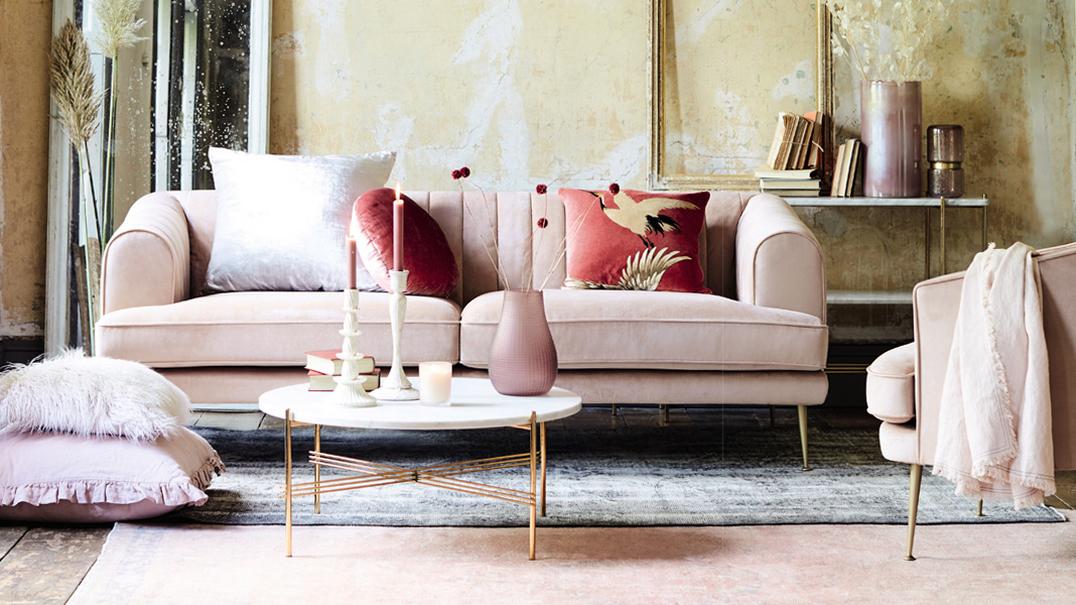 TRUE ROMANCE
French chic with a hint of rustic charm - the most delicate of pink velvets
creates a mood of modern femininity and languid glamour.
SHOP ENCHANTED
THE BIG BLUE
The tone-on-tone trend is strong this season. With the Studio sofa centre stage,
ocean, ink and teal combine to create a symphony of shades.
SHOP FRENCH CONNECTION STUDIO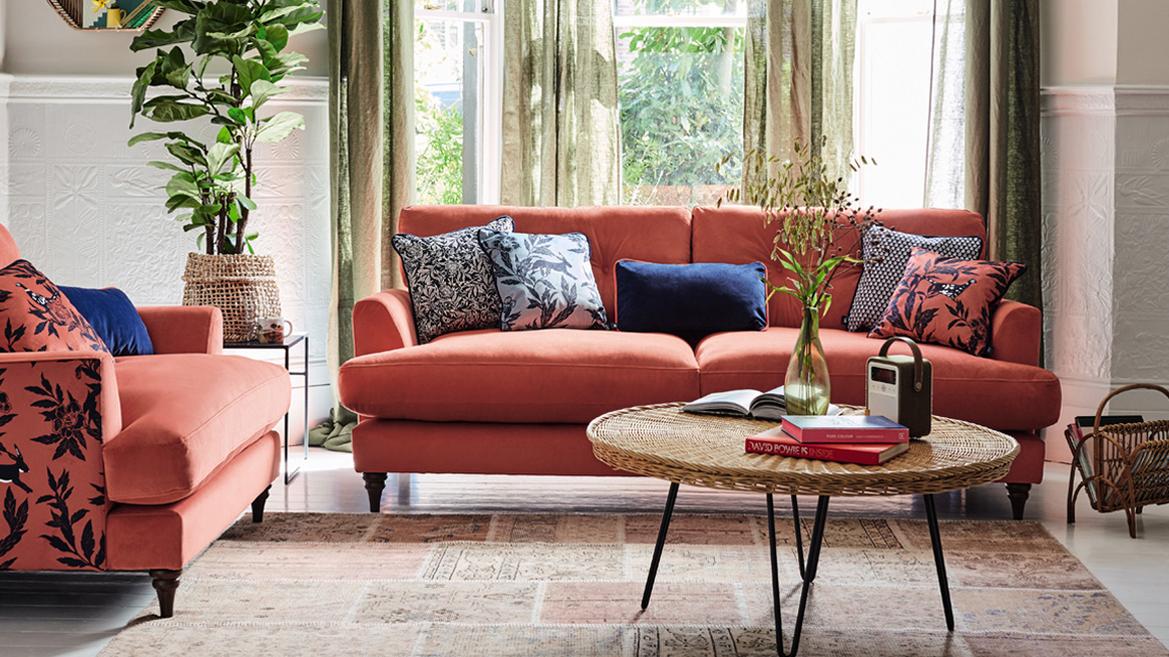 NEW TRADITIONALIST
Timeless charm comes into its own as the nights draw in. Earthy tones, hand-drawn woodland motifs and a classic sofa shape combine to create an uplifting space.
SHOP JOULES PATTERDALE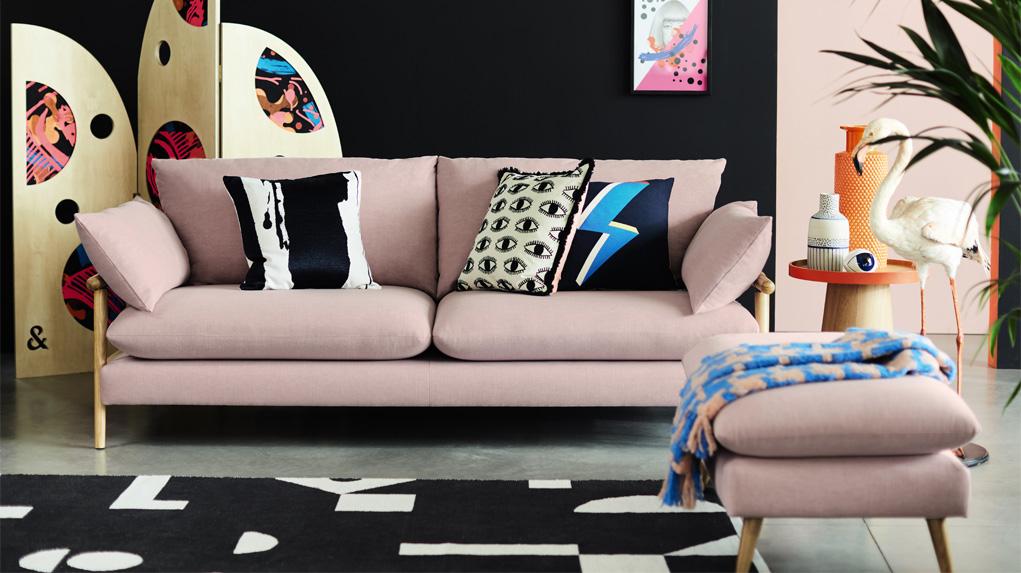 POSTMODERN REVIVAL
Punchy colours, graphic prints and geometric shapes..
there's fun to be had with this look. Unapologetic pops of pink - from
sofa to screen - amp up the playful feel.
SHOP FRENCH CONNECTION HOXTON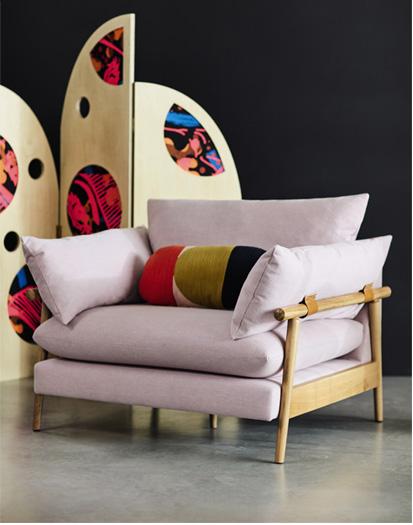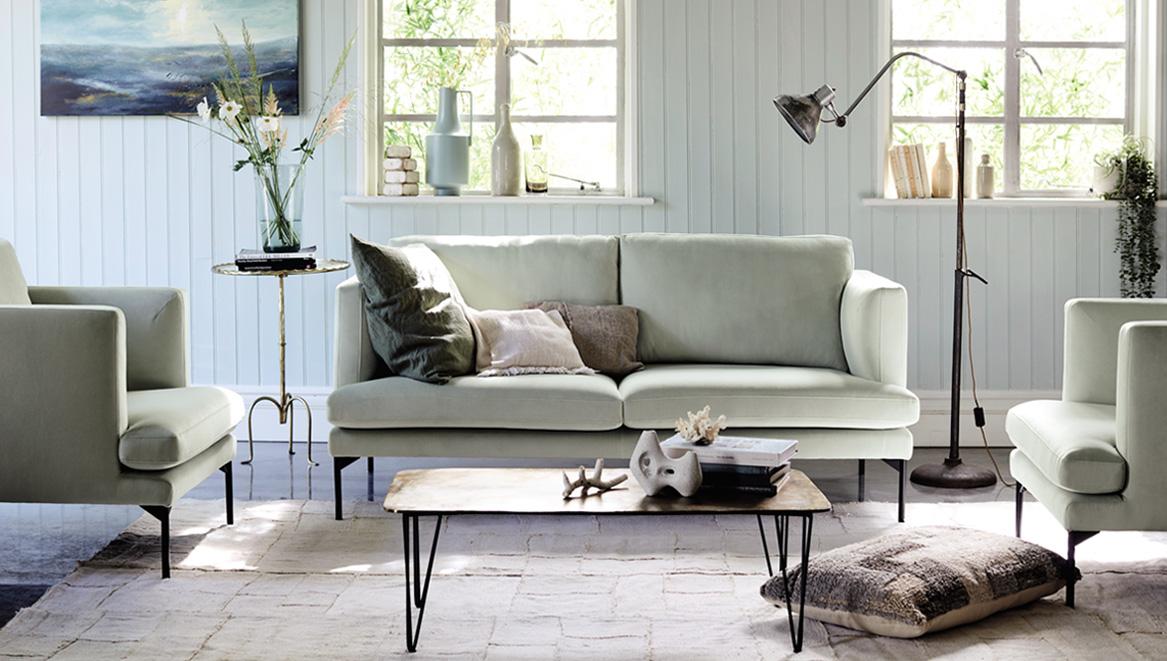 TRANQUIL DAWN
Inspired by a winter's day at the coast, this calming space, showcasing the Dulux Colour of the Year 2020
Tranquil Dawn, blurs the boudaries between inside and out, sea and sky.
SHOP SO SIMPLE TOM