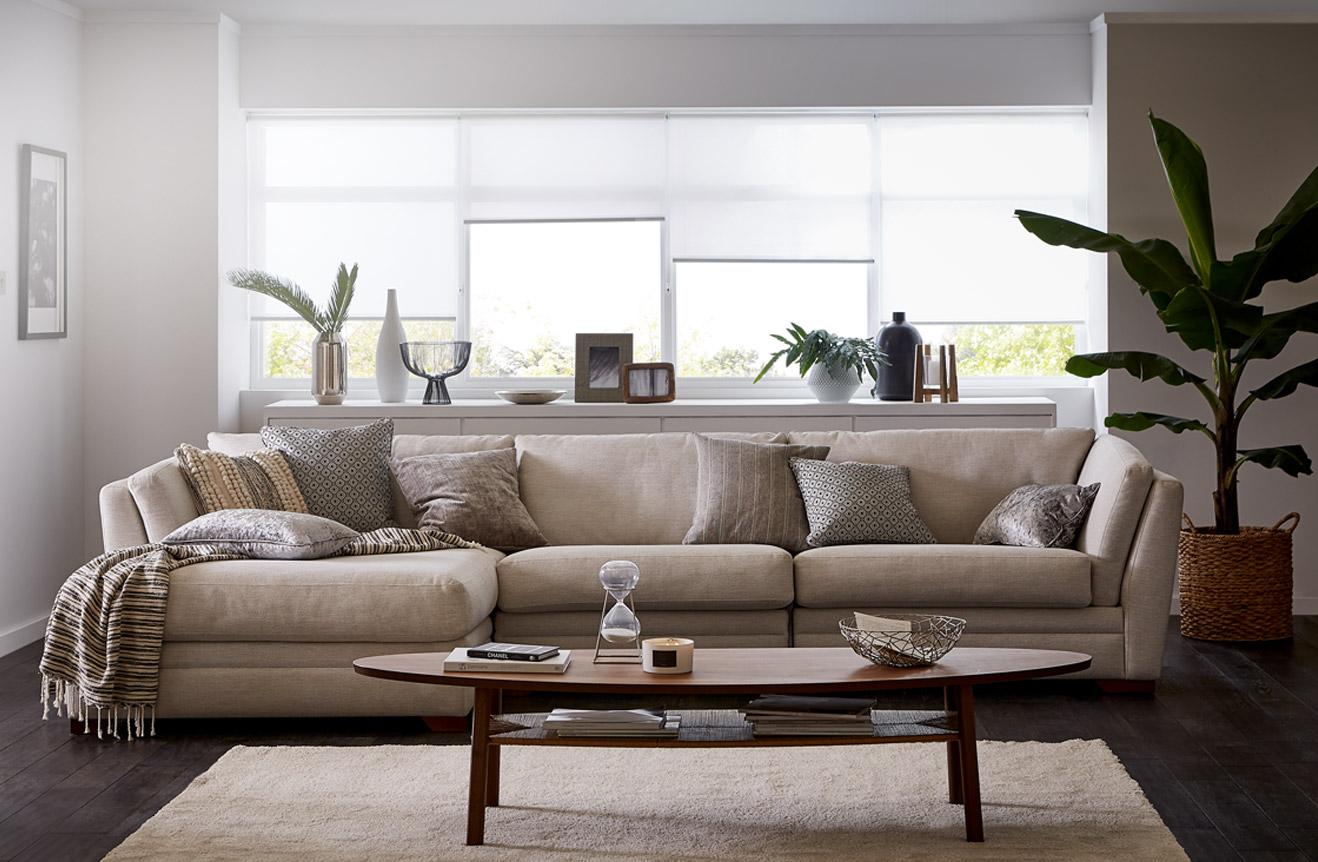 How to create a

Scandi style living room
Explore our guide to Scandinavian style living rooms, one of the most popular interior design trends. From minimalist walls to monochrome accents, take inspiration from DFS.
Scandinavian style has been inspiring home interiors since its inception in the early 1950s. It is a movement marked by simplicity, minimalism and practicality. Clean lines, natural elements and geometric patterns of Scandinavian style make it the perfect choice for any living room.
The Scandinavian word, lagom, meaning 'in balance' and 'just the right amount', inspires the Scandi way of life which is widely embraced in interior design. Here's how to get the balance just right in your home décor and create an effortlessly chic Scandi style.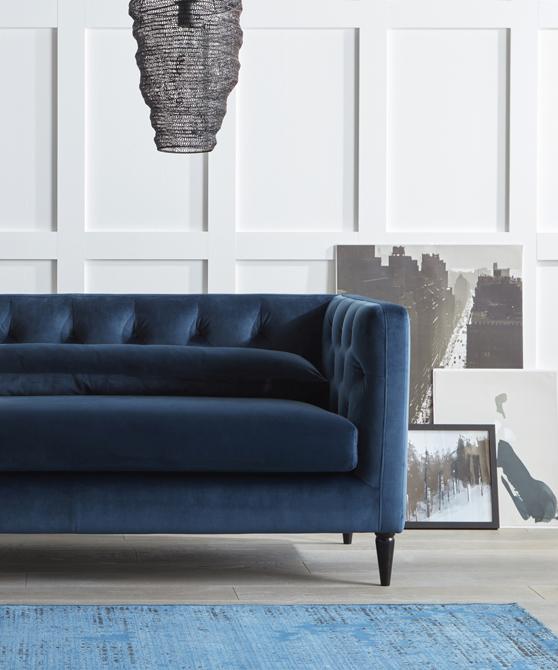 Scandi sofas
The key to a Scandi-style statement sofa is clean lines and rounded edges, embracing the simplicity that is at the heart of Scandi living. However, if you're looking for a style that is currently on the rise, worn leather sofas are a perfect match to add texture and detail to your Scandi living room décor. Alternatively, if you'd rather have a fabric sofa, a simple and effective option is a plain grey sofa, which you can jazz up with some printed cushions.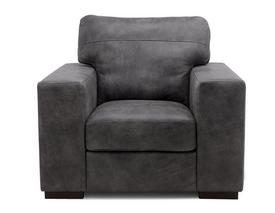 Top Scandi tip:
Add some leather chairs to give your living room a sophisticated feel.
Neutral walls
Neutral colours are at the heart of the Scandinavian style trend and this year, grey seems to be the up and coming colour. Grey has overtaken the popular black and white of previous years due to its versatility and endless shades. While grey walls may at first sound boring and safe, they make the perfect neutral shade to set off other colours you may want to use in your Scandinavian living room.
If you don't want to commit to an all-grey palette, consider striped white and grey wallpaper instead. Alternatively, offset a white wall with pale pastels such as lilac or pink. Play around with neutral colours through accessories or by creating a feature wall with multiple painted blocks of neutral shades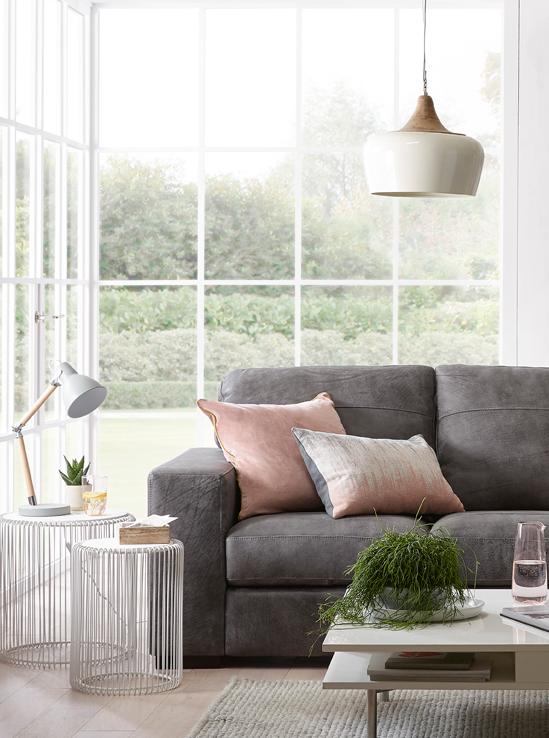 Statement ceilings
A top Scandinavian home décor trend is making the ceiling the focal point of the living room, while keeping the rest of the room chic and minimalist. To bring this style to life, use unusual lighting fixtures such as pendant or teardrop-shaped lights, or purchase a few paper lampshades in unusual shapes to brighten up your living room.
Quirky accents
Scandinavian home décor makes use of quirky statement accents in minimalist rooms. Additions such as understated, hand-made accessories that highlight flawless workmanship are utilised in every Scandi style home! For example, some unusual vases made from natural materials will do wonders for an otherwise plain living room. While monochrome artwork on the walls will match your stylish grey and white theme too!
For cushions, go for a monochrome stripe and don't be afraid to mix and match patterns.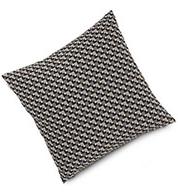 ---
Shop this look